Peter Field
Solution Delivery Consultant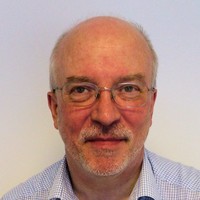 I work with our clients to understand their business: the processes and methodologies deployed and the way their business is using technology to fulfil business needs.
It helps me understand the underlying framework of the business and delivers context when talking through business challenges when trying to fulfil tasks.
The more I know, the better I'm placed to see how our solutions will deliver a real difference.
After spending 30+ years working in solution design and delivery for leading IT consultancy organisations and FTSE 100 companies, I understand what delivers business value and business advantage across a broad range of business sectors including retail, transportation, manufacturing and telecoms – and it is not all about mastering the technology.
It is all about understanding the business requirement and designing and delivering the best solution possible to deliver real business benefit.
When we help our clients get that right it's a real buzz as I can see things working the way they should.
Likes
Making customers happy by helping them work smarter (not harder) by pruning back process complexity to deliver faster and more durable solutions.
I'm a haggis fan – every month could have a Burns Night as far as I'm concerned..
Dislikes
Tofu, queuing.