Frances Hamilton
Founder and Director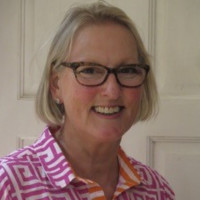 I engage our clients and prospects and talk about what their business does and what their vision is. Within that context we start to talk about challenges they have and how they would like to overcome them.
I cut my teeth as a reinsurance broker at Lloyd's of London. The face-to-face 'sales' involved in broking claims and insurance policies has stayed with me as I moved into career number 2 in telecoms and technology. I found an industry I loved and I've never looked back. I had a great trainer in Ian – a long term BT engineer who helped me understand how the technology worked.
I paint a picture in my mind which helps me translate the technology into benefits.
All my most enjoyable client engagements have been and continue to be where I can paint that picture and work out the 'what's in it for me' for my clients.
I love finding out about what a business does and why. The more I learn, the more curious I become. Peeling back the layers of an onion always throws up unexpected twists and turns in any business. Any challenge unearthed is my idea of heaven, as my favourite thing is to work out how to overcome the challenge.
Likes and dislikes
I hate business politics and 'computer says no' mentality – it's too self-serving and rarely benefits the clients.
Laughter has to feature no matter how serious the meeting. There is always something you can find that is funny enough to have a giggle over.